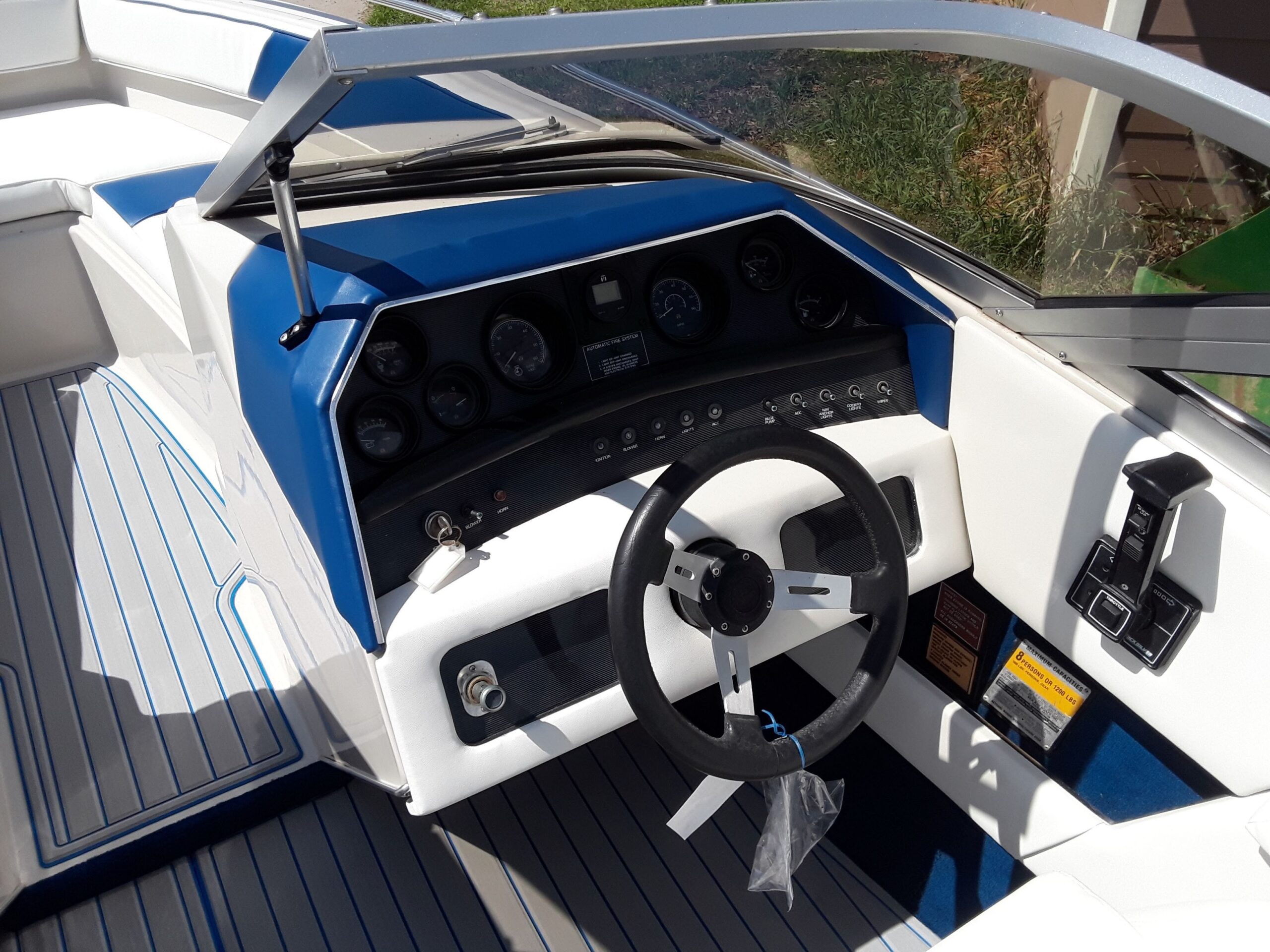 MARINE & AUTO CUSTOM INTERIORS
MAKE YOUR BOAT BEAUTIFUL AGAIN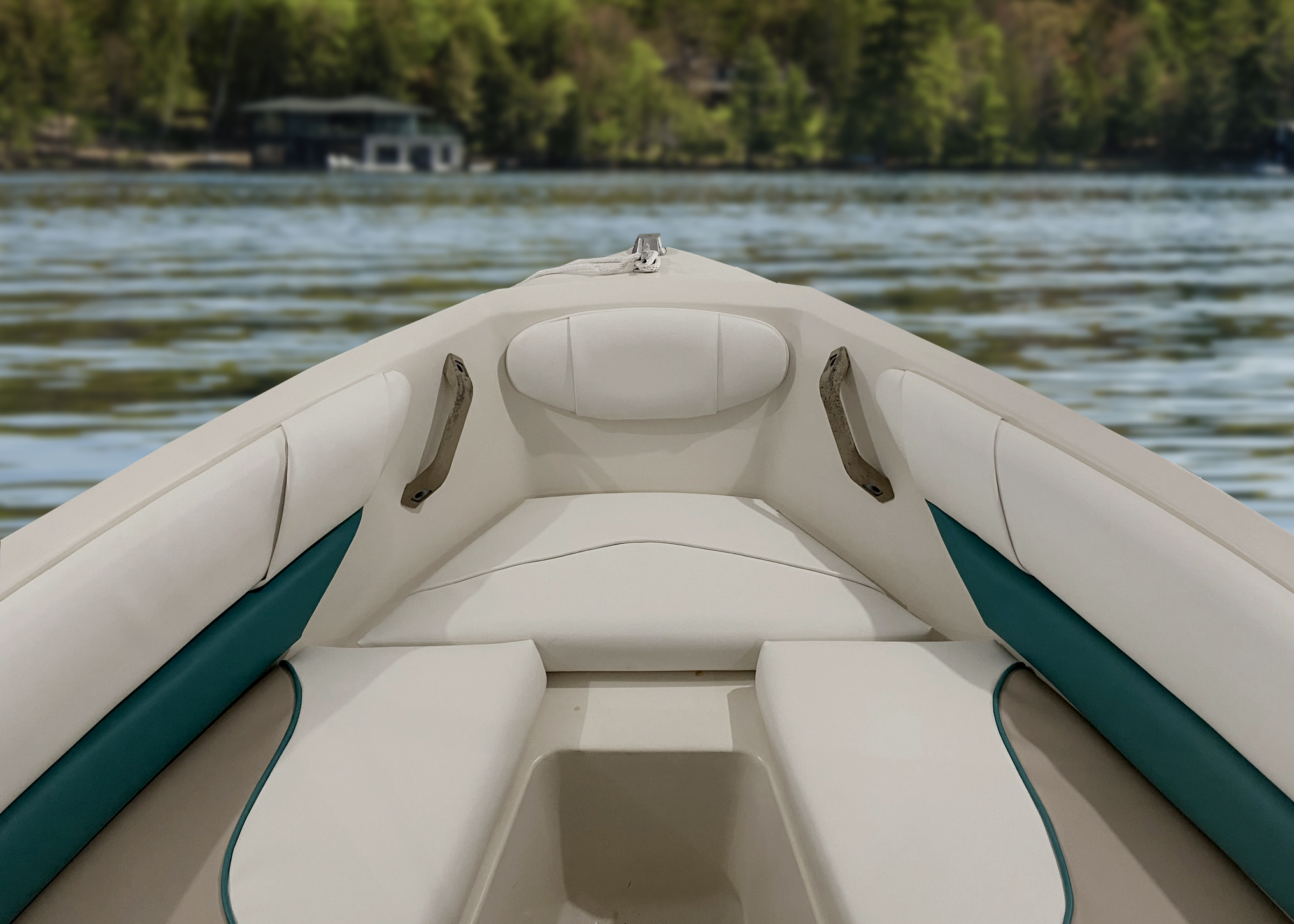 MARINE & AUTO CUSTOM INTERIORS
CUSTOM TRIM & UPHOLSTERY SHOP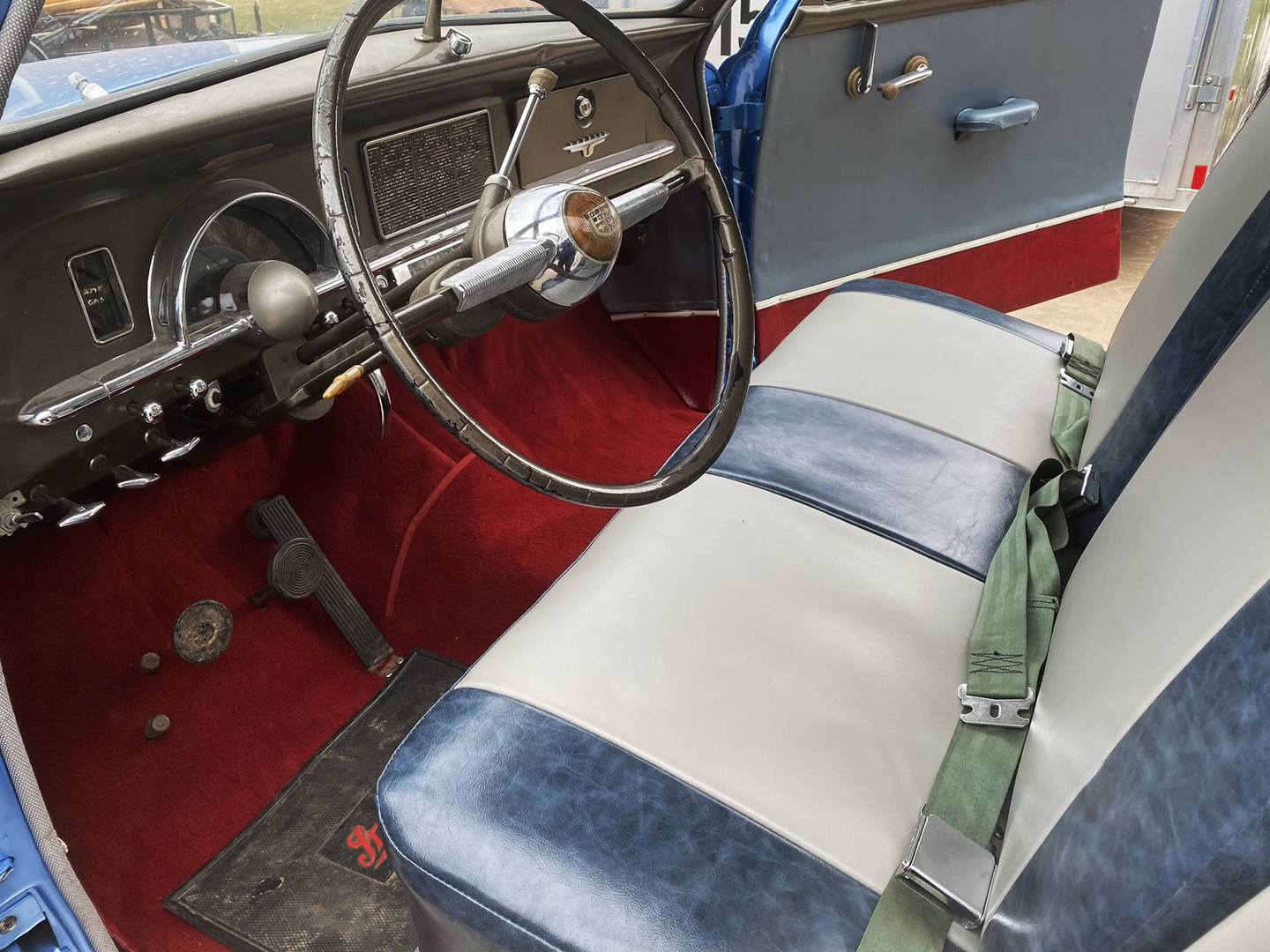 MARINE & AUTO CUSTOM INTERIORS
REV NEW LIFE INTO YOUR CLASSIC RIDE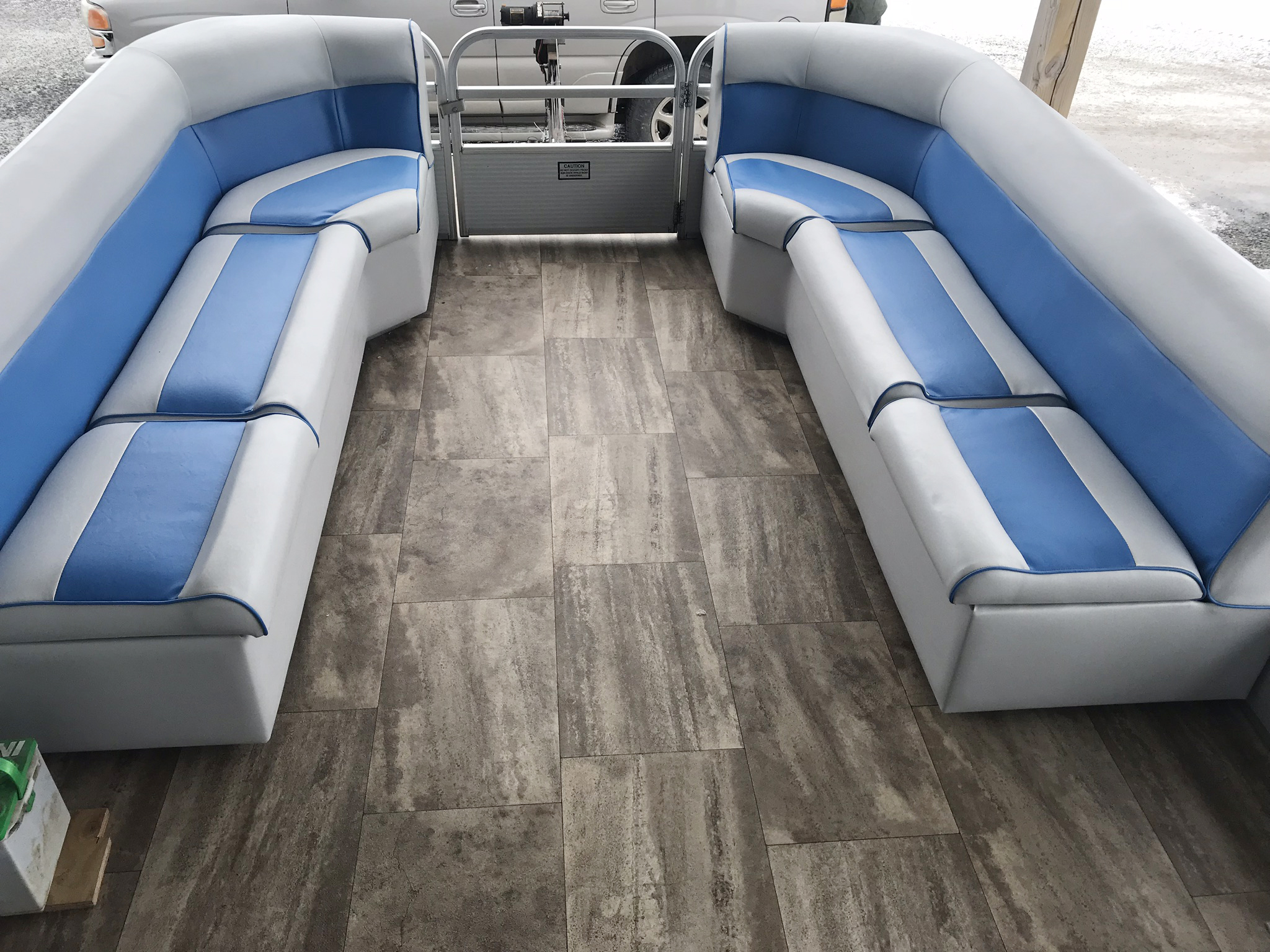 KEEP YOUR BOAT LOOKING FRESH!
DROP & GO BOAT STORAGE!
WINTERIZE, SHRINK WRAP, & STORAGE WITH ONE CONVENIENT DROP OFF!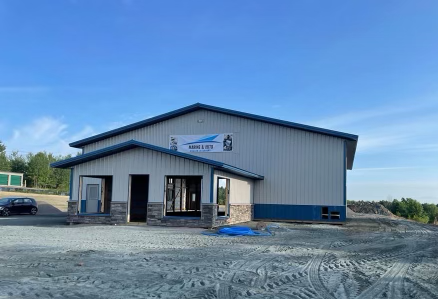 CONVENIENT HWY 8 LOCATION
IN ST. CROIX FALLS, WI
EASY ACCESS OFF 200th Street!
FULL SERVICE SHOP FOR ALL YOUR BOAT AND AUTO NEEDS!
UPHOLSTERY
CANVAS REPAIR
HEADLINERS
BOAT FLOORING
REMOTE STARTS
AUDIO & LIGHTING
MOTOR WORK
CUSTOM BOAT COVERS
AWNINGS
HEATED SEATS
ACCESSORIES
DETAILING
WINTERIZATION
STORAGE AND SHRINK WRAP
NEW! Drop off your boat at our convenient HWY 8 location in St. Croix Falls, WI, and we will winterize, shrink wrap, AND store your boat! No more driving around for separate services!
Upholstery work is a unique blend of craft and skill. Karl (Co-Owner + Lead Upholstery Professional) brings together a perfect mix of his many years of experience and rare talent  to be able to create and recreate upholstery work for boats, cars, planes, or just about anything that needs recovering.
Hey, we get it. Sometimes it's a hassle to bring your car, boat or plane to us! That's why we built our Mobile Unit. Now, we bring custom trim and upholstery work, as well as professional detailing, straight to YOU!
We put our heart into everything we do.
Your project is our passion!
We know that  feeling when your boat, car, or plane is given a new life by giving the interior an overhaul! We take the time with each project we have to make sure you get excellent craftsmanship, service, and quick turnaround.
we've served many happy clients.
We specialize in boat, car, and plane interior customization and repair. Whether you would like to restore the look back to the original, or come up with a brand new look, we can handle it! Check out some of the work we've done for our marine, auto, and aircraft clients already!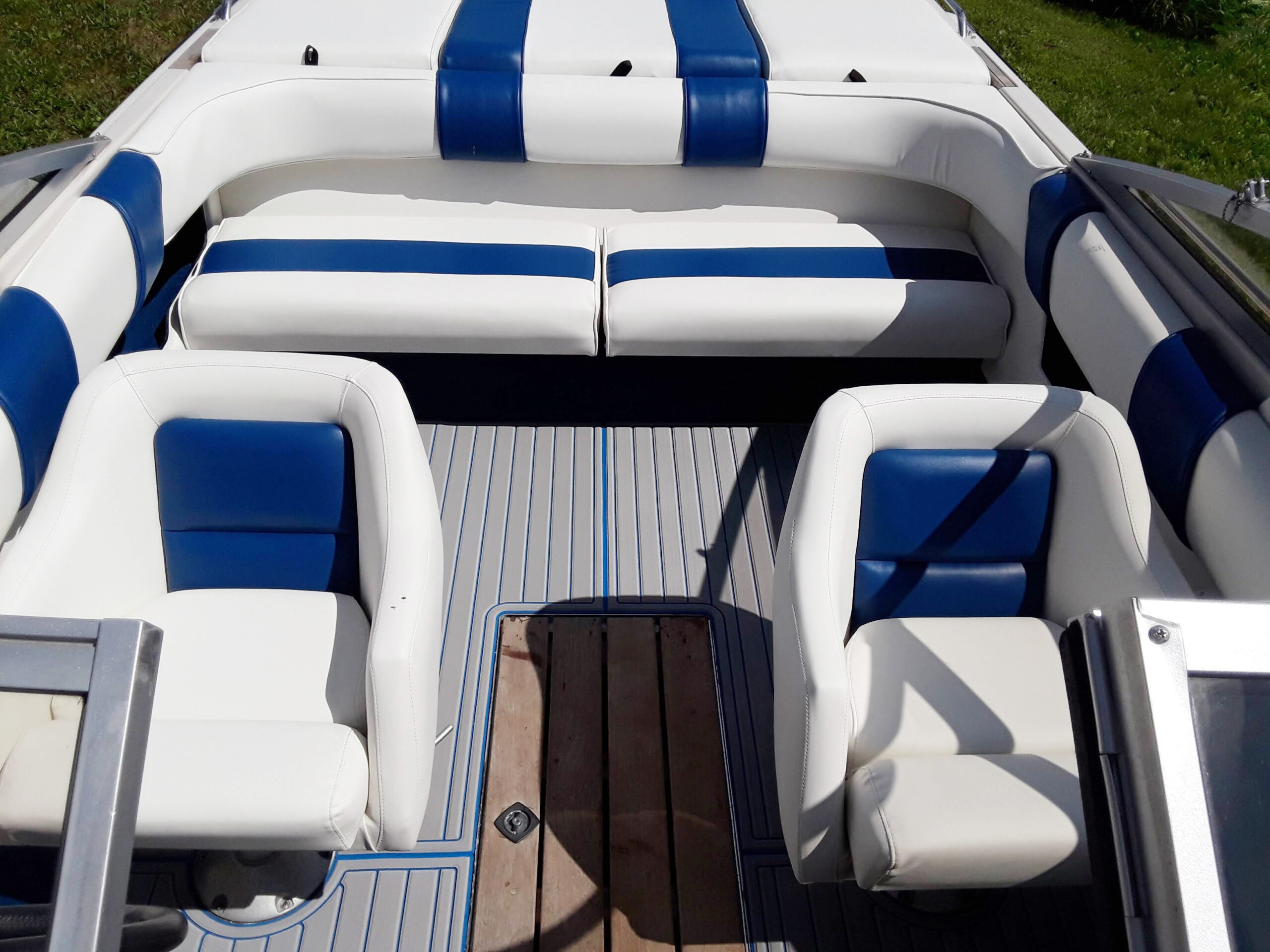 CLOSED-CELL FOAM FLOORING
CUSTOM DESIGNS AVAILABLE
PAIR THAT BRAND NEW UPHOLSTERY WITH ONE OF OUR NEW CUSTOM FLOORS!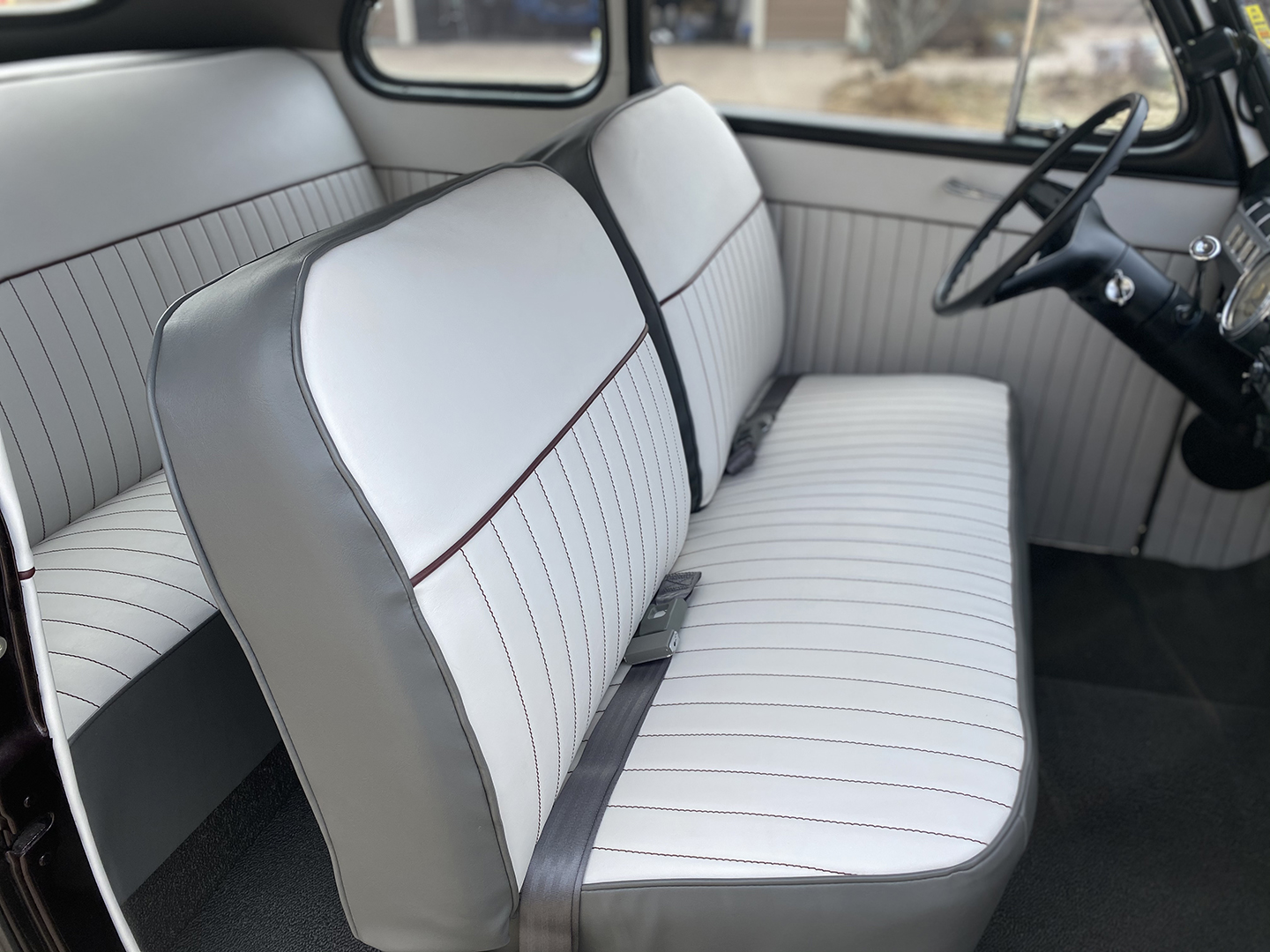 1940'S FORD
EYE FOR DETAIL
DON'T TRUST THOSE BEAUTIFUL PLEATS TO JUST ANYONE!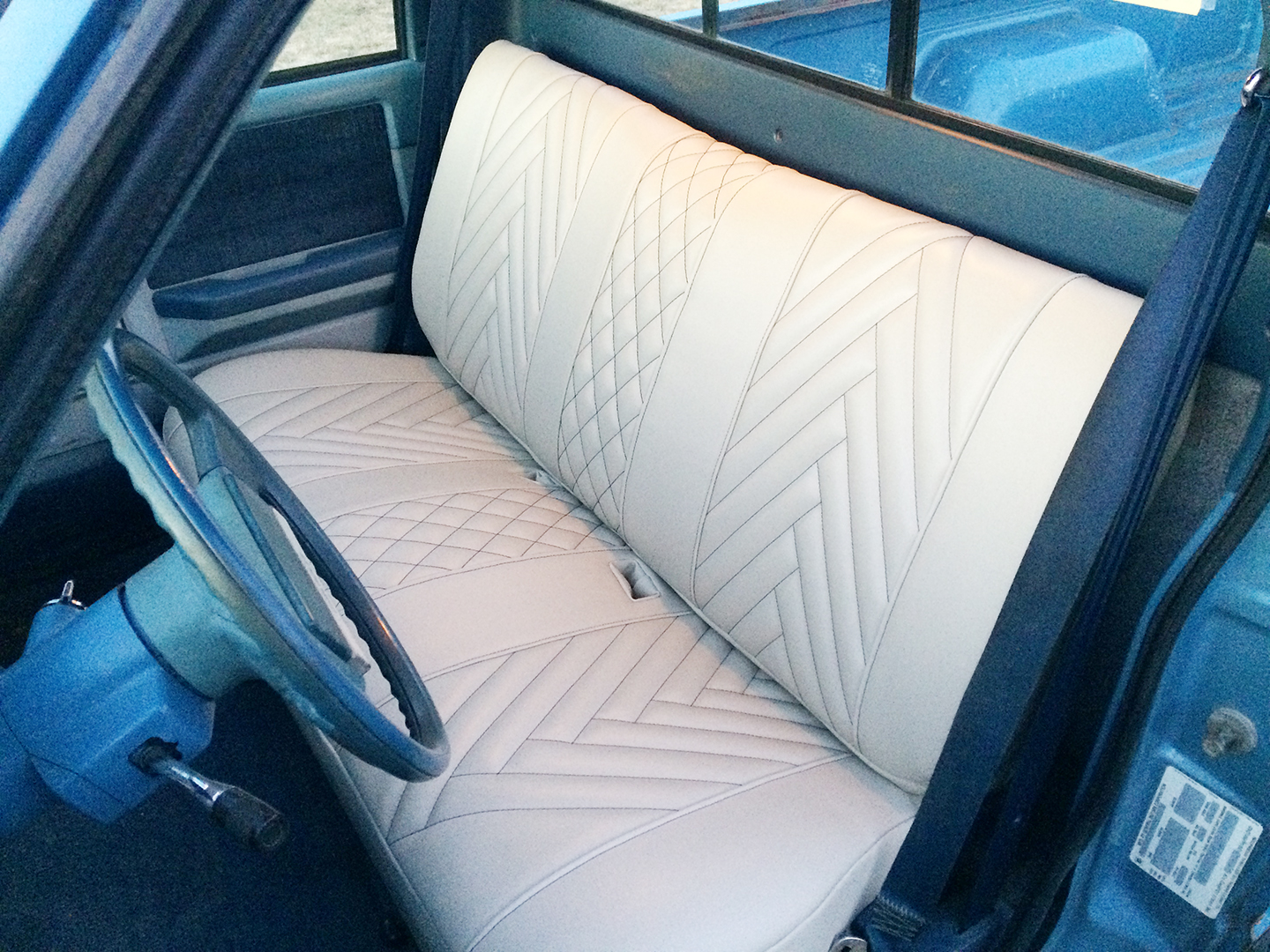 '82 CHEVY S10 PICKUP
CUSTOM BENCH SEAT WITH A DIAMOND CHEVRON COMBO
COULD YOUR CLASSIC RIDE BENEFIT FROM A CUSTOM INTERIOR?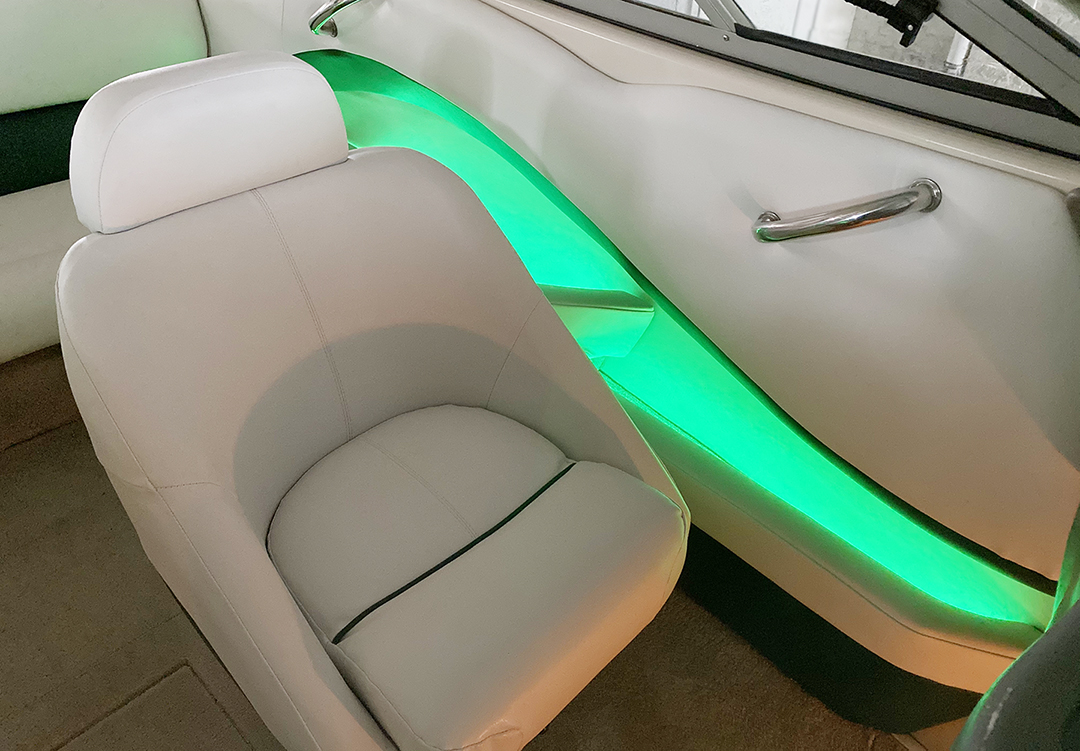 CUSTOM LIGHTING PACKAGES
MARINE OR AUTO!
LIGHT UP THE NIGHT WITH ONE OF OUR CUSTOM XK GLOW OR RACESPORT LIGHTING PACKAGES!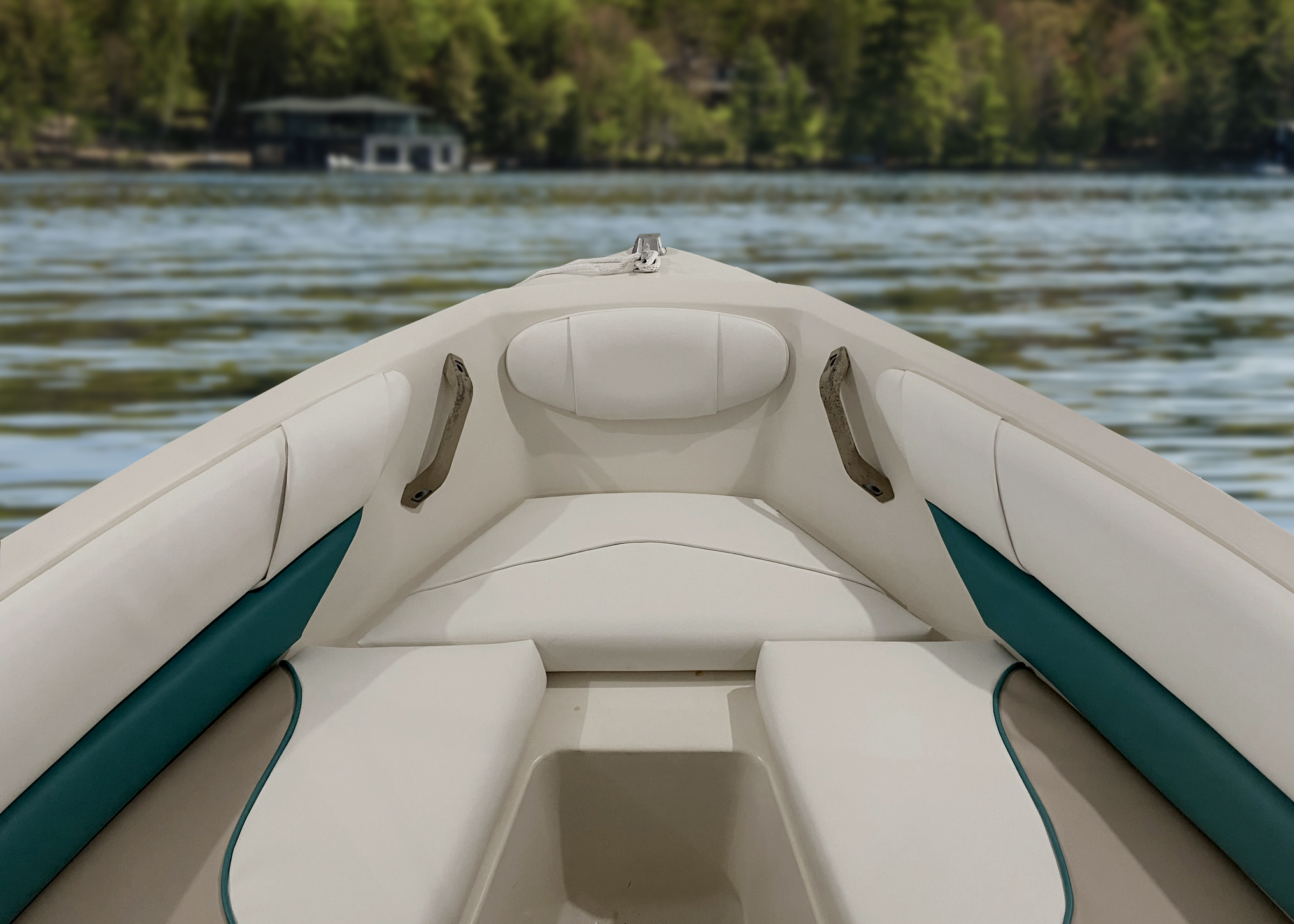 CUSTOM UPHOLSTERY
REFRESH YOUR OLD LOOK OR CREATE SOMETHING NEW!
OUR DESIGN TEAM IS HERE TO BRING YOUR IDEA TO LIFE.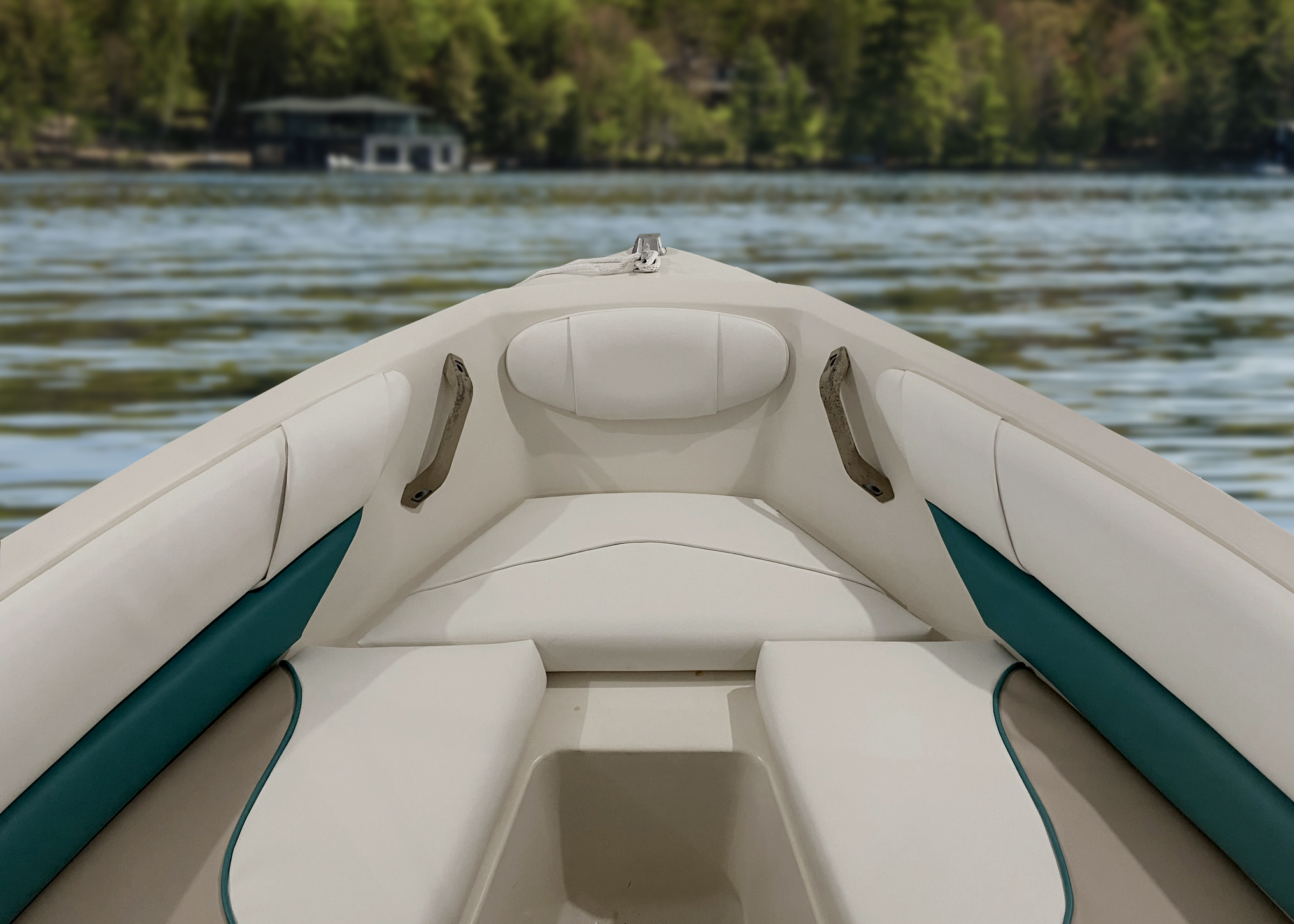 CUSTOM UPHOLSTERY
REFRESH YOUR OLD LOOK OR CREATE SOMETHING NEW!
OUR DESIGN TEAM IS HERE TO BRING YOUR IDEA TO LIFE.
Thanks to Karl and Angel! I was having a problem using the Viper remote start to start my truck. I had it installed 5 years ago when we lived in Iowa. It worked fine up until this winter. Carl spent time diagnosing the problem and determined the problem was in the fobs and not the truck starter. He fixed the fob so it now works again. Other shops may have told me the whole system needed to be replaced. Instead, Carl fixed the problem and refused to take payment. Good, honest people to do business with, that I'd recommend to anyone!
I did a quick Google search looking for someone to repad the seat in my truck and Angel and Karl popped up rite away. I emailed them on a Sunday night and they got back to me rite away, Karl came out and looked at it Monday night, and just had the work done when the truck became available yesterday (Sunday) and left it with them for the day and Karl and Angel killed it. It not only looks perfect, it's like riding on a memory foam pillow now! I also had them shampoo the carpets and it smells brand new at a very affordable price. Very professional, very well organized, nice people, fabulous work at a very good price, and just all around top notch! We'll most likely be going back to them for heated seats here in the near future!
Excellent customer service! Very friendly people to work with! They did a awesome job on my seat for my Yukon! I wish every business was as good to deal with as Angel and her husband are. Highly recommend! A++++++
We had the headliner in our boat replaced and it looks fantastic! Price was right in the range of what was quoted and the work was completed in only a few days! Couldn't be happier with their service!
UPDATE YOUR BOAT DURING THE WINTER MONTHS!
Winter is the perfect time to restore or repair your boat's interior. When you get your boat updated during the off season, you have more time to play in the summer!
We can be your one-stop boat restoration and boat storage place. Once we've completed your restore project, we can winterize, shrink wrap, and store your boat over the winter using our brand  new service: DROP & GO STORAGE!
Be sure to contact us and get on the list to secure your spot.