YOUR PROJECT IS OUR PASSION!
AUTO CUSTOMIZATION & INTERIOR REPAIR
Whether you are looking for Auto Customization or Interior Repair, have the experience to exceed your expectations on time, every time!
Our roots have come from the Automotive Custom Industry, and our attention to detail shows in every piece of our work. From simple seat repair, to full custom interior builds, we are your one stop shop for your dream build.
Whether you want to add Heated or Massaging seats, fully replace foam and seat coverings, add custom embroidery, change interior color schemes, install window tint, remote start, alarm systems, or a full custom automotive audio system, we have the expertise to do it all. Dont let our words speak for themselves, check out our automotive gallery and see for yourself.
Karl, our lead technician has worked in top custom shops all around the country, and realized something was missing. The personal touches that make your build, yours, are key in any build, and these big name shops did not provide the small town atmosphere that we know and love. That's when we decided we wanted to start a custom shop that goes beyond profits. We want to get to know you, we want to ensure your passion enters your project in every way possible. We want to provide big shop quality, with small town service. Does it get any better? We don't think so. Call us at or stop in for a custom quote today!
UPHOLSTERY
TRUCK ACCESSORIES
MUD FLAPS
LIGHT BARS
LED LIGHTS
AUDIO & LIGHTING
FENDER FLARES & PUSH BARS
HEATED SEATS
DETAILING
WE GET YOU BACK OUT ON THE ROAD IN STYLE.
We specialize in car interior customization and repair. Whether you would like to restore the look back to the original or come up with a brand new look, we can handle it! Check out some of the work we've done for our auto clients already!
WE TAKE PRIDE IN OUR TRUE CRAFTSMANSHIP AND PROFESSIONAL FINISHES.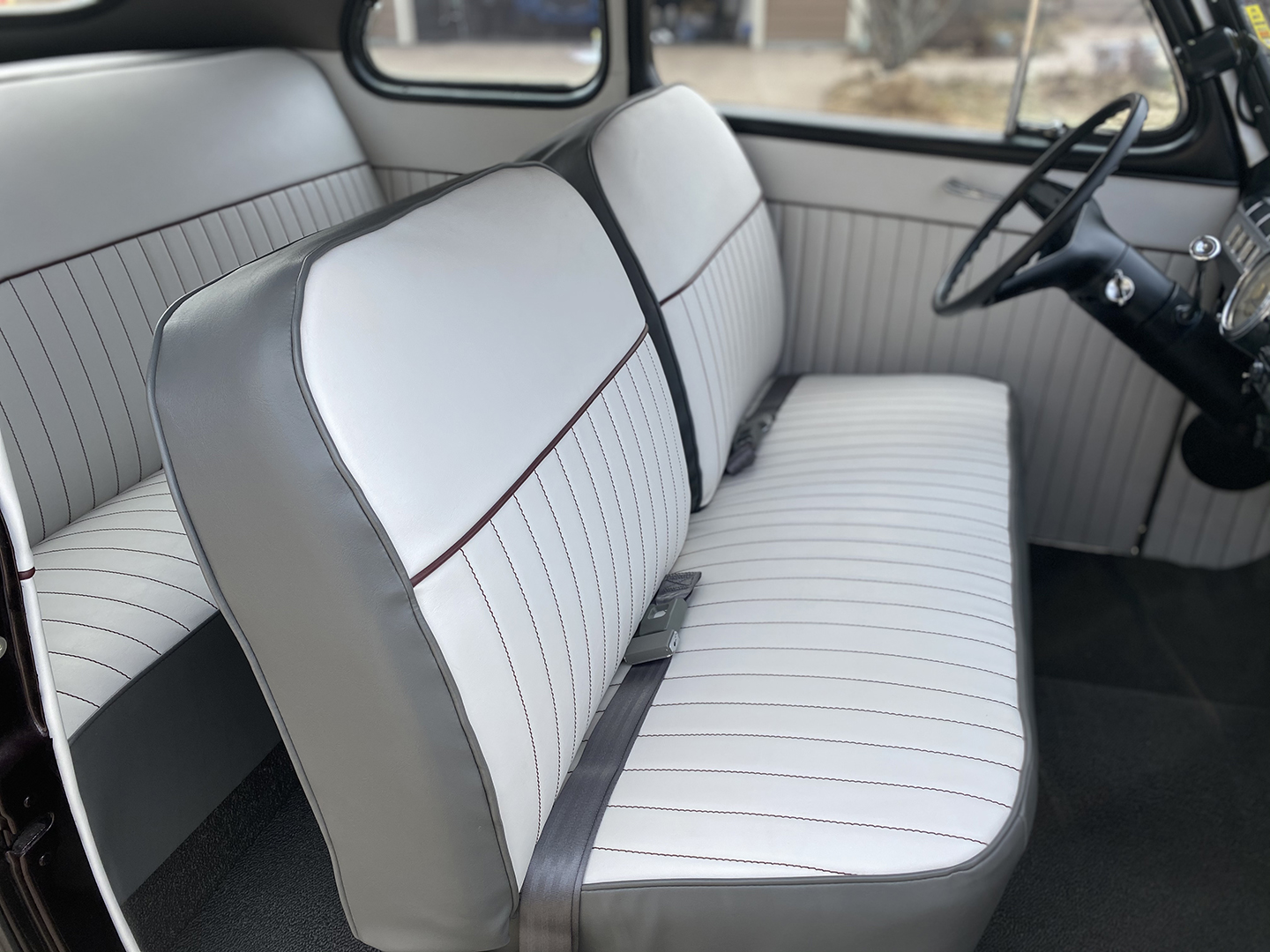 1940'S FORD
EYE FOR DETAIL
DON'T TRUST THOSE BEAUTIFUL PLEATS TO JUST ANYONE!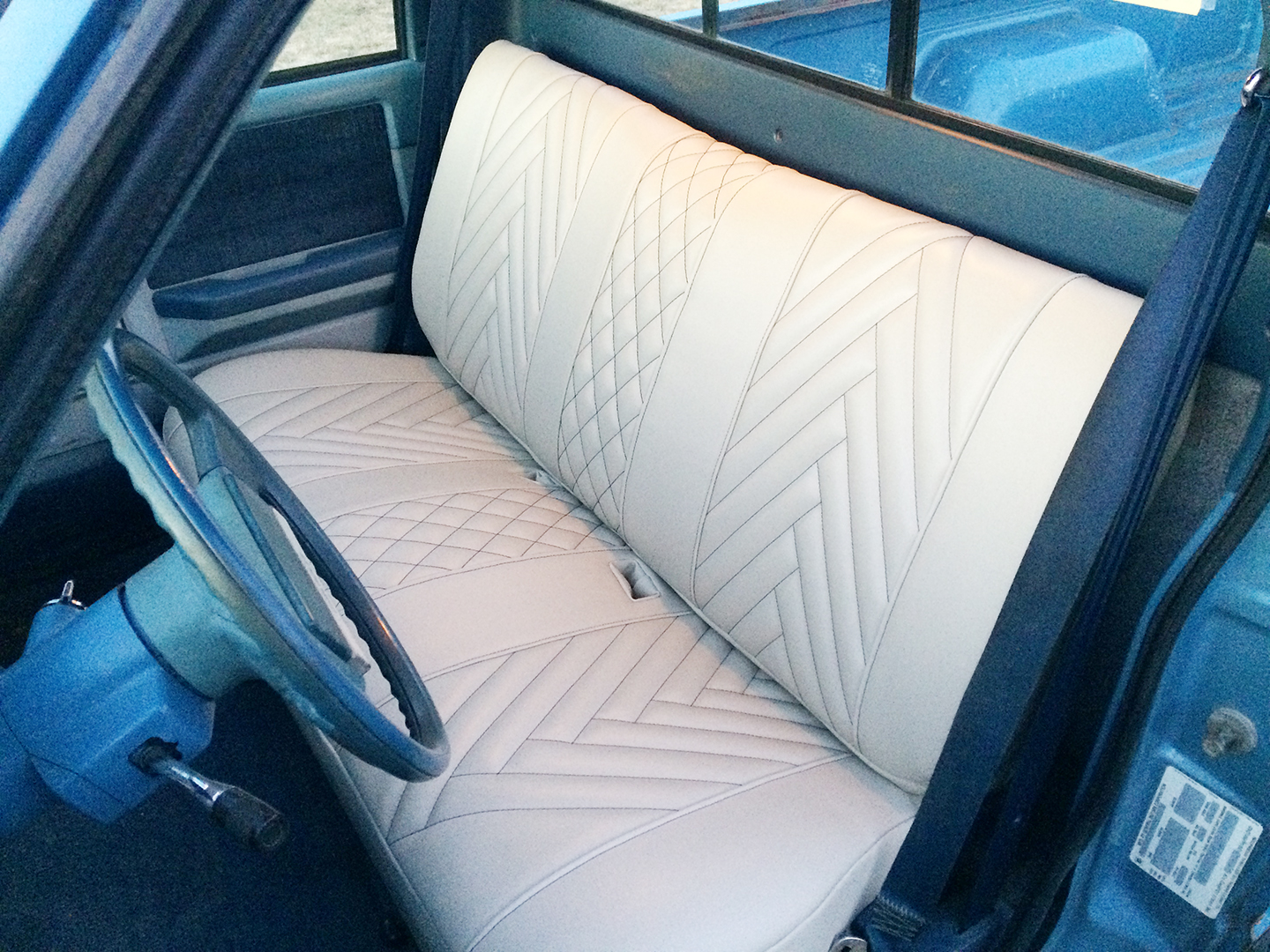 '95 CHEVY S10 PICKUP
CUSTOM BENCH SEAT WITH A DIAMOND CHEVRON COMBO
COULD YOUR CLASSIC RIDE BENEFIT FROM A CUSTOM INTERIOR?